Whether gathering proof of a crime or giving instructions to the delivery guy, you can rely on any of the best outdoor cameras with two way audio features. Manufacturers of such devices use modern features to tackle almost any outdoor situation.
For example, you can use a built-in alarm to warn the neighbors, zoom the lens remotely to clearly see the perpetrator's face, etc. Moreover, these WIFI-connected smart security cameras can take action based on your voice commands.
In this article, I have reviewed such useful outdoor security cameras with good battery backups and intelligent features. So, without further ado, let's start reading the reviews.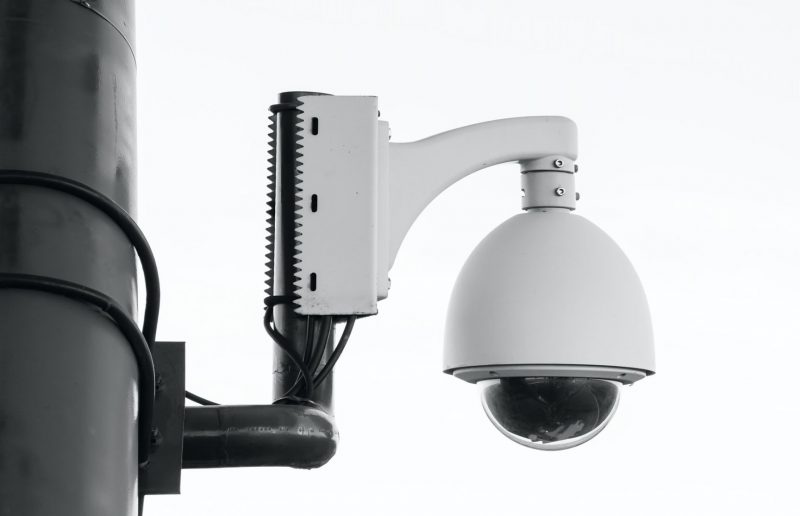 At A Glance: My Top Recommended Security Cameras with 2 Way Audio
Amazon Alexa, IFTTT compatibility, 140 degrees FOV, cloud storage, motion detection with triggered recording, built-in 110dB siren
6 pcs rechargeable battery, Alarm, Full-color night vision,1.0-4.0X Digital Zoom cloud and micro SD storage, solar-powered feature, and mechanical pan and tilt.
HD quality video, excellent battery life, accurate alarm indicator for motion detection, Multi-user capability
Wireless, Amazon Alexa, Apple HomeKit, Google Assistant, IFTTT Integration, Email and Push notifications, 180 degrees Field of View, 4K resolution, Cloud and Local Storage, Night Vision, Alarm
Affordable, wired, pan and tilt mechanism, easy installation, Offers alert notifications
It supports IFTTT, Alexa, and Google voice commands, Travel mode. Long-lasting battery life, Works offline, Free cloud and local storage
PIR sensors, records encrypted video to the SD card, save the video to your personal NAS, Clear recordings, Compact, Built-in alarm
7 Best Outdoor Security Camera With Two Way Audio
Are you getting confused about which one to choose for not becoming a victim of burglary?  Read the reviews on my recommended devices, and thank me later!
1.

Ring Spotlight Cam Battery

– Best Cam With Easy Installation Features
Key Features:
Connectivity: Wi-Fi
Integration: Amazon Alexa, IFTTT
Field of View: 140 degrees
Resolution: 1080p
Storage: Cloud
Night Vision: Yes
Dimensions: 4.9″ x 2.7″ x 2.9″
Ring always catches attention with its impressive home security devices. And the Spotlight Cam Battery is one of them. This battery-powered wireless model offers motion detection with triggered recording, easy installation, and sharp 1080p video quality.
Firstly, its mounting bracket is easy to set-up. The 140-degree field of view and four infrared LEDs provide great recordings.
Now, you can sleep peacefully at night with the help of its 30 feet of night vision and built-in 110dB siren. With the ring app, you can turn on/off the motion alerts and check the battery level. You get to know event history, device health, linked chimes, motion snooze through the app.
The device contains a mini USB charging port. Since this device work with IFTTT, you can sync it with other smart devices like smart switches, lights, etc.
The video quality is highly detailed. However, you would require a subscription to a Ring Protect Plan to view recorded video. And the device will send push alerts for motion detection. And its two-way audio is also distortion-free. The batteries offer two-years of power between charges.
Summary: These models are straightforward to install and set up. The LEDs on either side of the camera, motion detection, and triggered recording – all of these aspects have made it my favorite.
👍
Pr
os:
Easy installation
No-fuss of wires
Accurate motion-triggered recording
Siren feature
Integration with Alexa and IFTTT
Crisp video quality
👎 Cons:
Needs subscriptions for video recording
2.

100% Wire-Free Wireless Rechargeable Battery

  – Solar Powered Pan and Tilt Camera
Key Features:
Resolution: 1080P
Chargeable battery: 6pcs
Full-color night vision: Yes
Zoom: 1.0-4.0X Digital Zoom
Storage: cloud, micro SD
Pan and tilt: 320° Horizontally and 90° Vertically
Dimensions: 11.54″ x 7.99″ x 6.54″
Want to avoid the hassle of tacking down the cables and placing your device near an outlet? The wireless motion detected Alptop AT-S600 provides 1080p video with digital zoom. The main difference from our top pick is the lack of compatibility with the IFTTT and other smart home devices.
The users greatly appreciate its solar-powered feature and mechanical pan and tilt. Now you don't have to worry about replacing the batteries all the time as it comes with 6 pcs 2600mAh solar-powered batteries.
This bundle pack has got more lucrative features. The day and night vision, floodlight, alerts, cloud and SD card storage, multi-user capability, IP65 weatherproof camera, and many more – all of these have got your back to keep your property safe. The camera quality is up to the mark, but some of the users wished for optical zoom.
The 320° horizontal and 90° vertical rotation give you a total panoramic viewing, and the rotation can be controlled by the Ubox app. However, some of you might find the pairing of cam with the app a bit challenging, but once you have done it, it is easy to use.
Summary: The Alptop AT-S600 camera is loaded with features like solar-powered batteries, pan, and tilt mechanism, LED night vision, motion detection, micro SD and cloud storage, and so on. You can keep your belongings safe with this weatherproof camera that offers minimal distortion video.
👍
Pr
os:
No subscription fee for the two-way audio
Weatherproof IP65 cam
Sharp video
Offers panoramic view
👎 Cons:
Do not connect with smart home devices
3.

Zumimall 1080P Wireless WiFi Camera

– Budget Friendly Option With Great Battery Life
Key Features:
Battery: built-in 10000mAh
Connectivity: 2.4GHz WiFi)
Resolution: 1080p
FOV: 120°
Night vision: Yes
When you are on a tight budget yet want to get the taste of high-end features, the Zumimall security outdoor cam will be a great option with HD quality video and excellent battery life.
The users are quite pleased with the battery performance. There is no fuss of tangling of the wires. You just need to get your battery charged fully, take the help of the Cloudedge app and wifi, and you are good to go.
However, it comes with a low 120° FOV and does not support the Amazon Alexa or ONVIF. These are the compromise for the price.
This discreet device has got a real-time alert feature with two-way audio to communicate at any time. The video quality is brighter and less noisy. And this device can face harsh weather conditions.
If I talk about the local storage, it comes with SD card storage. However, you need to pay for cloud storage.
The dwellers get an infra-red night video stream seamlessly without a freeze. And the best part is the camera supports motion-activated recording without flaws.
Summary: If you want to keep your belongings safe without costing you a fortune, grab the Zumimall cam. From excellent battery life to crisp night vision to real-time alerts to weatherproof features – it can serve you with all the necessities – nothing more, nothing less.
👍
Pr
os:
Crisp image quality
Great rechargeable battery life.
Efficient for harsh weather
Accurate alarm indicator for motion detection
Multi-user capability
👎 Cons:
Difficulty in retrieving the footage
4.

Arlo VMS5140-100NAS Ultra

  High-End Option With 4k Resolution
Key Features:
Field of view: 180 degrees
Resolution: 2560×1440
Night vision: 25ft Color
Battery: Rechargeable lithium-ion battery
Dimensions: 8.9 x 5.2 x 7.8 cm
Number of Cameras: 2 Smart Home
Compatibility: Alexa, Google Assistant, IFTTT
If you are looking for a high-end product, now you can check this impeccable Arlo Ultra Wi-Fi security camera. Its battery-powered design, easy-to-install feature, wide field of view, and sharp video quality both day and night and so on – are the reasons for its high price tag.
Besides, you will get one year's access for smart notifications of any type of motion. After that, you have to carry on the ongoing monthly subscription to store your video.
A Tip: Since this 4k security camera system with 2-way audio captures UHD videos, you will need a strong network connection to avoid any choppiness or lag.
The activity zone gives an alert for the specific areas when a motion is detected. When you are in danger, the pro-active motion notifications will provide you with quick access to trigger a siren or call a friend without opening the app.
Its built-in spotlight ensures color recording at night, and dual microphones are for better audio.
Summary: This high-end model can record and stream video in stunning 4k resolution to track what is happening in the surroundings. Its color night vision, auto zooming, motion tracking, intelligent motion detection, and so on are worth mentioning. 
👍
Pr
os:
No hassle of wires
Easy-to-use software
Weatherproof
Crisp image quality with a wide field of view
Pro-active motion notifications and built-in spotlight offer safety
Amazon Alexa, Google Alexa support, and Apple Watch integration
👎 Cons:
Expensive
Doesn't have multi-user capability
5.

Outdoor PT WiFi IP Security Camera

–  Cheapest Wired Option With Pan And Tilt Mechanism
Key Features:
Resolution: 1080P
Night vision: up to 50 feet
Pan/Title: horizontal 320 degrees and vertical 90 degrees
Multiple Installation Options: Vertical, Wall, Mount Ceiling
Protocol: Supports RTSP, ONVIF
If you can't afford our second option but are looking for the pan and tilt feature without breaking your bank, you can confidently go for the Alptop PT camera.
It is quite reliable and easy to install. Its simple design is compact enough to be mounted somewhat discreetly. It is also weatherproof and can withstand harsh weather.
However, you may not get the versatile features like multi-user capability or travel mode, or offline recording. But it will provide you what you will exactly need – nothing more, nothing less.
The set up with the app is quite fast. You can get excellent video quality from the cameras directly on your smartphone. If you want, you can set up notifications to get an alert when there are people, animals, or vehicles in camera range. The LED light makes the viewing at nighttime easy.
Summary: Don't be fooled by its low price tag. The easy installation, great video quality, easy setup, night vision, and many more can have made your life better.
👍
Pr
os:
Affordable
It comes with LEDs and night vision
Offers alert notifications
The installation is quite easy.
Weatherproof
👎 Cons:
Does not work with Alexa
Does not come with SD card
6.

Wyze Cam Outdoor

– Affordable Option Both For Indoors And Outdoors
Key Features:
Connectivity: Wi-Fi
Integration: Amazon Alexa, Google Assistant, IFTTT
Notifications: Push
Field of View: 110 degrees
Resolution: 1080p
Storage: Cloud, Local
Night Vision: Yes
Now, the last two options of my recommendations have a double camera kit. This Wyze cam outdoor will cover you all around with its 1080p video, night vision, handy time-lapse mode, motion detection, and so on. It is one of my favorites for its versatility. This one is the company's introductory camera designed for outdoor use, and Wyze had a home run with it.
This sturdy device offers crisp HD video quality for much less money than the majority of the competition. Some clips may have glaring problems. But the night vision is surprisingly well, and it is weather and water-resistant too. And the installation is quick and straightforward. About the FOV, I would say this feature needs to be improved.
The most intriguing part of this cam is the Travel mode. When you are on vacation, you can use it. That's because it can record offline video to the micro SD card. However, you may encounter app hiccups. It does not come with a custom detection zone.
The dual 2600mAh batteries impressed me with their longevity. It also supports IFTTT, Alexa, and Google voice commands.
Summary: This double camera bundle is affordable yet impressively versatile. It is quite sturdy and can withstand harsh weather. The best part is its travel mode is a great addition to its features.
👍
Pr
os:
Solid configuration
Affordable
Long-lasting battery life
Works offline
Free cloud and local storage
👎 Cons:
Weak speaker
Non-removable battery
7. 

VAVA Wireless Cam Pro 1080P

– Expensive and compact option with Free cloud storage
Key Features:
Resolution: 1080p Full HD
Battery: 2500mAh Rechargeable Battery
IR Night Vision: yes
IP66 Waterproof: yes
FOV: 140-degree
Connectivity: 2.4G Wi-Fi
Let not the diminutive size of the VAVA wireless home cam pro befool you! The thought of someone breaking into your home is stressful enough. So, bring some peace of mind with the help of this device and thanks to its clear recordings, built-in alarm, HD quality video, and great night vision.
This one may seem pricey, but its utilitarian design with weatherproof features has made it worth the investment. However, the app settings and lagging of the video are needed to be improved.
The camera offers 140° FOV with motion detection alerts. While the FOV is not the widest angle, you can choose this double camera kit to cover you adequately. It records encrypted video to the SD card. Again, it includes RTSP support to save the video to your personal NAS. The LEDs can light up the darkened areas. But since there is no zoom feature, you will miss the close investigation parts.
As Wyze has some issues with motion detection, you can go for VAVA in this regard. Since it uses PIR sensors to detect motion, there is a lower chance of false alerts. This camera does not require you to pay an additional monthly fee to access the video recordings.
Summary: The VAVA home cam is small in structure but big on features. It caters to your needs – video quality, motion detection, night vision, easy installation.
👍
Pr
os:
Clear recordings
Compact
Weatherproof
Built-in alarm
Great night vision
👎 Cons:
The app has some quirks
Does not have the zooming feature
Buying Guide Of The Best Outdoor Security Camera With Two Way Audio
In this part here, I'll guide you through the buying considerations to find the right device according to your requirements.
Motion Detection
Motion detection is one of the most robust features. With this feature, in-built sensors can pick up even a small activity within the field of view of the camera and activate video recording. Check the camera thoroughly to understand its capabilities of narrowing down the range of detection or sensor's sensibility adjustment.
Night Vision
Almost all outdoor surveillance cameras support infrared LED illumination for night vision. However, look closely at whether the camera you are purchasing can automatically turn up the night vision in low-light environments. On the other hand, with some models, you can configure when and how the night vision mood should be simulated.
Alerts
The majority of the devices send push alerts to your digital devices when they identify any movements. With the alert system, you don't need to watch the live footage time-to-time. Depending on the camera features, you may receive text warnings when any motion, tone, face (known or unknown), or any of these are detected. If the device is controlled through an app, it can send notifications to multiple persons.
Viewing Angle
The viewing angle dictates how far it can see. The vast majority of products range from 90 degrees to 140 degrees in terms of viewing angle. However, if you get wide angles, the chances are, it can often create image distortion at the edges.
Pan or Tilt or Swivel
Most devices can manually tilt and swivel to concentrate on a specific viewing area. A camera with the pan or tilt option is fitted with a motor that you can control using a particular software or browser-based app. Also, specific models can follow movements within their viewing angle.
App Control
Along with providing you with a better way to view the live stream, a mobile app will allow you to configure the camera operations. The ability to configure alerts, adjust motion and sound sensitivity, and set detection areas are some of the main features that should be incorporated within the app. Also, look for easy navigation and interface of the app.
Cloud storage
Several manufacturers are opting to provide cloud storage plans through the cameras. These cloud plans usually require a monthly fee, but you can often get some features for free. However, cloud storage is worth it if you want a monitoring record during a holiday or any extended period away from home.
Frequently Asked Questions (FAQs):
What does IP rating mean?
IP ratings have two digits that tell you just how well the camera can withstand most weather conditions. The first digit tells you how resistant the camera is to the intrusion of solid objects such as wind-blown dust. The second digit tells you how resistant the camera is to moisture.
How to use the two-way audio cameras?
A two-way audio camera allows you to receive and transmit audio through the camera. The camera connects itself with an android app using Wi-Fi. The app will live stream whatever the camera records, and you can talk through the two-way speaker.
How long do outdoor security cameras last?
Most of them last almost ten years or even longer.
Conclusion
All these best outdoor security cameras with two-way audio I have reviewed above, provides you with the flexibility to check on things whenever you like and wherever you are. These smartest devices are becoming home staples. These cameras can stream the records live to your phone or tablet when they detect the motion of any intruder or your kids or pets wandering around. Let me know which one is your favorite as a powerful deterrent to mischief makers!
Related Posts: