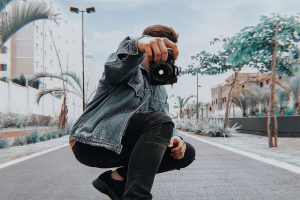 Hi, it's Arif the publisher of CameraEvents, a positioning and branding website. We Review & Guide through various Camera Tools and Accessories to Create and Capture your Spectacular life Moments.
---
Capturing the moments of our lives and keeping the memory of the loved ones alive, you can rely on your camera. And, I have seen lots of people being mad due to making bad calls while buying camera tools and accessories. That is where CameraEvents comes to the rescue.
I have invested a good amount of time researching and selecting good-quality products for you. I'm passionate about what I do and your feedbacks motivate me to keep going.
Whether you are a professional photographer or hobbyist, filmmaker, or a concerned homeowner looking for a security camera, I'm here for you. For any suggestions or queries, feel free to knock me anytime.