It's been years since the 4K cameras have emerged. Till date, the 4K DSLRs provide top-class performance over other resolutions. People from all sorts of media sections, such as content creators, vloggers and cinematographers seek for the best resolution cameras.
When it comes to buying a 4K DSLR, you should expect the sharpest video resolution, incredible color contrast, stabilization, autofocus and many more from the device. That's why there're a lot of things to consider, and an ample amount of research is necessary before purchasing one.
The article will assist you with thorough research to make you buy the best DSLR for 4K video. We've also added a buying guide so that you don't end up buying the wrong one.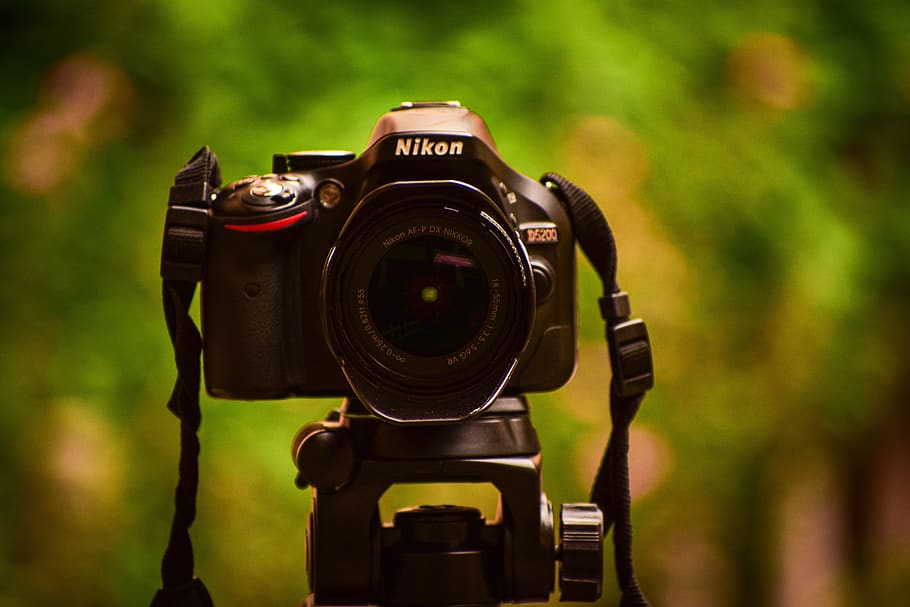 Here Are Our Top Picked of  DSLR for 4k video at a Glance:
Best Overall: Nikon D780 Body
Runner-up: Nikon D500 DX-Format Digital SLR 
Best for Beginners – Canon EOS REBEL SL3
Best Budget – Canon EOS 90D
Best High-end: Canon EOS 5D Mark IV Full Frame
What Is The Best DSLR For 4k Video?
The DSLR acronym stands for Digital Single Lens Reflex, and this type of camera is for "real" photography. The mirror mechanism lets you look through the viewfinder and then flips up to allow light to reach the sensor.
The best 4k camera comes with a high dynamic range that can capture details in both lighted and dark areas of a scene. The best ISO range is for how much light your camera needs to record a well-exposed image.
The camera should have a larger sensor that can efficiently record light and results in cleaner, more detailed images. And with a larger sensor, you can also have blurrier backgrounds when shooting at wide apertures.
After thorough research and analyzing the user-experience, the Nikon D780 ticks all the boxes of aspects without breaking your budget.
The 5 Best DSLR For 4k Video: The Review
There are lots of brands that make DSLR cameras with tons of amazing features. It might be confusing to choose the best one among them. So, we've done the hard part for you and presenting some of the best DSLRs you can buy to shoot 4k videos.
1. Best Overall: Nikon D780 Body
Key Features:
24.5MP BSI CMOS full-frame sensor
On-sensor phase detection and 273 points on-sensor PDAF in live view (sensitive to -4 EV)
7 fps shooting (12 fps in 12-bit electronic shutter mode)
51-point AF module with 180,000-pixel RGB metering sensor
Snapbridge Bluetooth and wifi system
The Nikon D780 is a bundle pack of strong performance, on-chip phase detection autofocus, and great built-quality.
Thanks to its new 24MP sensor and Expeed 6 processor to offer phase-detection autofocus in Live View. The D780 is chock-full of customization options with the best Auto ISO implementations around.
The new chip provides better dynamic range and improved noise performance at high ISO. The ISO range is 100-51,200, which is expandable to ISO 50-204, 800. The shutter speed ranges from 1/8000 sec to 900 sec.
The phase-detection enables this model to have 273 autofocus points spread across 90 percent of the frame. Now, you can get relieved with better autofocus accuracy and fewer missed shots.
The focus stacking mode is there to shoot a series of images (up to 300) with very slight focus adjustments in each shot. So, now you can do micro photography too.
You can enjoy an exclusive Live view experience with the high resolution tilting 2359k-dot LCD screen with touch shutter release and AF point selection. This model excels at continuous shooting.
Summary: If you want a capable one-camera solution for stills and video, this Nikon D780 is the one. This 24-megapixel full-frame sensor camera shoots excellent photos with loads of dynamic range, beautiful colors, and incredibly low light performance.
👍
Pr
os:
Great autofocus
Phase-detection in Live view
Weather-sealed
Eye AF works really well
Uncropped 4k video
👎 Cons:
The image sensor is not stabilized
2. Runner-Up: Nikon D500 DX-Format Digital SLR
Key Features:
20.9MP DX-Format (APS-C) CMOS Sensor with EXPEED 5 Image Processor
4K or UHD video at up to 30 fps from 1.5x crop of the sensor
180k pixels RGB sensor for metering and subject recognition
AF point joystick
Anti-flicker option for working under artificial lighting
Are you looking for cameras for shooting the adventurous journeys conveniently? Then, grab this handy Nikon D500. This best Nikon DSLR for 4k video has a fast, effective autofocus system, 10fps shooting capability, white balance systems, and first-rate metering and so on.
Right off the bat, you will be pleased about the 20.9 million effective pixels in the APS-C format sensor. The ISO sensitivity range is 100-51,200, and the expansion takes it up to ISO 1,640,000.
This one is great for sports photography for its maximum continuous shooting rate of 10fps for up to 200 14-bit compressed raw files. Its pentaprism viewfinder provides a 100% field of view while shooting in DX format.
This video camera has come with electronic vibration reduction to minimize the camera shaking. The aspect that differs it from D5 is Nikon's new SnapBridge technology. This technology permits the camera to stay permanently linked to a smart device via low-power Bluetooth.
This weather-proofed comes with a decent grip and a ridged mini-joystick controller for selecting the AF point quickly.
Summary: The weather-sealed body and maximum ISO level of 1.64M offer you the top opportunities for shooting video in challenging lighting and weather conditions. You can enjoy 4k video recording at 30, 25 and 24 fps. This robust camera has a 20.9 MP CMOS sensor and the EXPEED 5 Image Processor as well. 
👍
Pr
os:
Huge raw buffer capacity
Super image quality and fast shooting speed
Great high ISO performance
Sharp touchscreen and excellent AF point frame coverage
👎 Cons:
Expensive
No built-in flash
3. Best for Beginners –

Canon EOS REBEL SL3 Digital SLR Camera
Key Features:
24.1MP APS-C CMOS sensor with Dual Pixel on-sensor Autofocus
9-point phase-detection (viewfinder)
100 to 25,600 (exp. 51,200) ISO range
4K video recording (with 1.7x crop)
Optical pentamirror viewfinder, 95% coverage, 0.87x magnification
The EOS Rebel SL3 is the lightest DSLR camera designed to compete with the size of mirrorless cameras. It has got an optical viewfinder, and it comes with 24.1 APS-C sensors with DIGIC 8 Image Processor.
This enables an ISO sensitivity range from 100-25,600 with extended settings to 51,200. You can enjoy five fps continuous shooting, 4k video, and 4k time-lapse movie mode. And you will be pleased with the image quality too.
The camera has got EF-S 18-55mm f/4-5.6 IS STM kit lens. The lens has optical image stabilization to lessen the camera shaking up to four stops when shooting in low light.
A Tip: When you switch to 4k mode, the autofocus system switches to contrast detection instead of phase detection. 
This best budget DSLR for 4k video can quickly get subjects and captures attractive images with the right detail level. And its evaluative metering system is quite praiseworthy.
Finally, this entry-level model has come with a modest collection of buttons and dials. Now sharing is quite a no-fuss job for its Wifi and Bluetooth settings. Again, you can connect an external mic to get the best audio.
Summary: This cheapest 4k camera for filmmaking has come with Canon's top 24 MP APS-C sensor, great Live view autofocus, a vari-angle touchscreen, and 4k video. This best camera for beginners is easy to use, comfortable to hold and has insane battery life. 
👍
Pr
os:
Compact, lightweight, and easy user-interface
Fully articulated touchscreen
Simple but effective controls
Great Live View Autofocus response
Excellent 'guide' mode for beginners
👎 Cons:
Only 9 AF points in viewfinder shooting
4. Best Budget – Canon EOS 90D
Key Features:
32.5MP APS-C sensor
In Live View mode, Dual Pixel CMOS AF System with phase detection pixels built onto the imaging sensor.
Continuous Shooting with 10fps
Vari-angle 3-inch 1,404,000-dot Clear View II TFT touchscreen
Sensitivity ISO 100-25,600
The Crop-sensor EOS 90D is another best canon DSLR for 4k video provides strong image quality with superb autofocus performance in low light. This model is weather-sealed, and the EF mount lens offers the widest and most competitive native lens.
The 32.5 MP APS-C format Dual Pixel CMOS sensor is paired with Digic 8 processing engine for a native sensitivity range of ISO 100-25,600 with an expansion setting of ISO 51,200 for stills.
This model can shoot up to 10fps with the viewfinder continuous autofocusing. Again, in live view mode, the 90D can shoot at 11 fps in One-shot AF mode or 7fps in Servo AF (continuous AF) mode. You can enjoy a maximum shutter speed of 1/16,000 sec for the electronic shutter in Live View mode.
The built-in Optical (pentaprism) viewfinder makes it easy to take pictures in direct sunlight or other difficult situations. And its 100% coverage ensures accurate framing. And it has got a shooting life of 1300 shots.
Summary: This Canon EOS 90D is crafted with a comprehensive feature set at a very budget price. You will be pleased with its durability, lots of physical controls, and user-customization.
👍
Pr
os:
Some dust and splash protection
Mirrorless-quality autofocus for 4k video
Excellent AF performance with both optical viewfinder and Live View
Low shutter lag
Improved battery life
👎 Cons:
A bit hefty
No image stabilization
5. Best High-end:

Canon EOS 5D Mark IV Full Frame DSLR Camera 
Key Features:
Full-frame 36 x 24 mm Sensor size
30.4 million Effective pixel count
Digic 6 and Digic 6+ Processor
ISO Sensitivity range from100-32,000
Dual Pixel CMOS AF
This latest Canon's best full-frame DSLR for 4k video has covered you all around with its unique features. The new switch on the back to speed up some setting adjustments, the 61-point AF system, the rear 3.2-inch 1.62m – dot touch-sensitive screen and many more – all have come in this bundle pack.
Mark IV has 30.4 million effective pixels and got a dual processor. The Digic 6 processor looks after the exposure metering, and the Digic 6+ engine is there for image capture and processing.
The dual-pixel raw technology gives the opportunity to the photographers to fine-tune the area of maximum sharpness. You can shoot full HD video with slow-motion playback.
The sensor technology with on-chip digital-to-analog conversion delivers impressive noise performance and a broader dynamic range. And the AF system is sensitive down to -3EV (- 4EV in Live view). So, the focusing won't be an issue in poor light.
The phase-detection points on the imaging sensor itself are for the dual pixel AF technology. Now the promising quicker AF acquisition performs as speedy as in the mirrorless camera.
Summary: Canon depicts its versatility, superiority and performance with the EOS 5D Mark IV, which is quite popular among videographers and photographers. You can shoot real DCI 4k videos at 30fps and capture 8.8-megapixel still frames from the videos.
👍
Pr
os:
Responsive AF system and reliable video focusing system
The device has got CF and SD card slots.
A great metering mode in all conditions
It is comfortable to hold during long shooting.
The NFC chip enables quick connections.
👎 Cons:
No Log mode to record flatter footage for grading
Fixed rear screen
Buying Guide of Best 4k DSLR Video Camera
Before buying the DSLR camera for 4k video, you must have in-depth knowledge of what you expect from it. Several factors will help you throughout this process. These include:
Ergonomics:
When you are going to purchase your DSLR, make sure whether the camera comes with a pronounced grip. It should be big enough for your hands to hold as well. The buttons should not be too far apart. Check the reviews of the best DSLR camera for 4k video recording you are willing to buy.
Size of the Camera:
If you are a traveler, you are most likely on the run. You might not want to carry a large camera everywhere you go. It should be lightweight and of a compact size. However, it is up to you to decide what you want to do. If you are okay with carrying a large camera, then you go for it.
Latest Model according to your budget:
Camera technology gets updated with each passing time. When looking for a camera, be aware of whether your budget is stretched up to the latest model. If you fail to do so, opt for an older model.
Autofocus:
While looking for the best camera for video and photography, you will observe that many cameras nowadays come with a hybrid autofocus system. On the other hand, some models like the Nikon still prefer a contrast-detecting autofocus system. This will help you to focus on any object automatically. However, professionals still depend on manual focusing for better results.
Cine Lenses
Using a regular lens for recording a video is good. But, if you want to get a smooth and better composure, opt for a cine lens. It has some special adaptations to make your video recording experience better and easier.
Color sampling
Usually, cameras will record a video at a range of 4:4:4 ratio when recorded at normal image quality. But, when you are compressing Chroma data, the image quality comes to a ratio of 4:2:0, which is basic, or 4:2:2, which is of better quality. Since compressing data is less harmful to image quality, we prefer compressing it to get a better image.
External Recorder
Video cameras usually come with the potential to record compressed videos internally. You can also record them externally with the help of an HDMI port. This enhances the quality of the videos and takes a greater storage capacity. Some models come with a built-in recorder to ease your effort.
Microphone
Your DSLR will come with an internal microphone normally, which will not have the excellent sound quality to serve your video. So, it is better to go for an external recorder to get a brilliant sound experience in your videos. For this reason, you can either use a lavalier mic for clipping to your clothes or a shotgun mic. This will help you to get the best quality sound your video needs.
Live View
A live view in a DSLR is tough to achieve compared to a mirror-less camera. Generally, your mirrorless camera will provide you with a live view from both the rear screen as well as on the viewfinder. However, if you take a look at your random DSLR, it will only provide you with a rear screen live view, which is very difficult to achieve. You might need to open the mirror up every time you shoot a video.
Memory Card:
Memory cards come with a maximum transfer speed, which is perfect for storing still pictures. For videos, you will need to get a minimum sustained speed. These are not the same thing. So what do you need to get a minimum sustained speed? For this, look for the best sd card for DSLR 4k video that comes with at least 10MB/s for 4k videos. If you want to get better performance, then opt for a better memory card. In this case, we recommend using a 30MB/s one or a 60 MB/s one for enhanced video storage capacity.
Frequently Asked Questions (FAQs)
What is 4K video?
Generally, 4k video refers to 3840x2160 pixels. It has an aspect ratio of 16:9 like full HD. However, the actual Cinema 4k or DCI 4K has a resolution of 4096x2160 pixels and a slightly wider 17:9 aspect ratio.
How good is a 4k camera?
4k camera has a high resolution of 3840×2160 pixels, four times the pixel resolution of 1080p. So it will make your HD video look better, will give you better contrast and color range. Moreover, it will allow you to zoom and crop an image without losing HD resolution.
What is the difference between 4k at 30fps and 4k at 60fps?
When you watch a video, you see a sequence of photos or frames displayed at a certain rate to show motion. FPS refers to the number of frames per second. So when you watch video on a 4k camera at 30 fps, you see 30 frames with 4k resolution per second and 60 frames when you watch on 60 fps. The more the fps is, the smoother the video will look.
What is the best FPS for 4k?
If the display quality suits the resolution, higher resolution videos look better with higher FPS. 4k would look best at >30 FPS. However, every camera has a base frame rate that determines the best resolution that the camera can shoot at a given frame rate.
Conclusion
Did you get your best DSLR for 4k video? Keep in mind that when your camera can record footage in 4k, it does not mean your camera has all other essential requirements. Always check out the recent flagship features of the gadget.
Are you a professional or amateur videographer?  Which frame rate you prefer? Do you want to go for a high-end model or a budget-friendly option? Do you like bells and whistles or simplicity?  Always consider your preferences before purchasing. Share with us which brand is your favourite.
Happy Videography!
Related Posts: