YouTube has become the most popular platform for seeking entertainment, news and lifestyle worldwide. Besides, being YouTuber has become trendy among teenagers. Getting the best quality camera to record your videos won't make you the best alone but using the best technology helps you to create a good impression on your followers. Many of the YouTubers are fascinated to use 4K camera to shoot.
4K cameras offer the sharpest images and videos available. They can detect the subject quickly and keep your face on focus automatically. Some cameras are capable of streaming live, so you need no hassle of recording and uploading videos later.
If you are looking for the best 4K camera for YouTube, our review is going to help you choose the best cameras to shoot in 4k whether you're shooting at home or making vlog outside.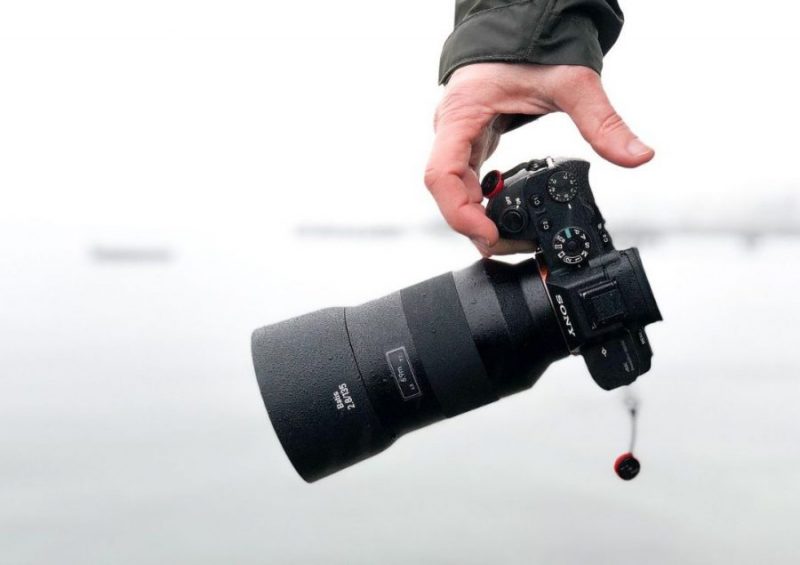 At A Glance: My Top Recommended 4K Camera For YouTube Vlogging
World's fastest 0. 02 sec AF with real-time AF and object tracking, up to 11Fps continuous shooting at 24. 2MP, time-lapse movies or slow/quick motion videos without post-processing, Tiltable LCD screen
Quickly switch between two modes of defocused background bokeh, Fast Hybrid AF, Real-Time Eye-AF3 and Real-time AF tracking, using the quick record button start recording immediately
40x optical zoom with optical image stabilization, 4K video and 4K time-lapse movie, Slim, stylish and lightweight, built-in Bluetooth, remote shooting
Microphone with noise-cancelling technology, noise cancellation mic and lens hood, can be used as a webcam, excellent low-light performance and value for money
video up to 5K resolution, 20MP Photo with SuperPhoto, Rear Touch Screen, front display, Live stream in 1080p on social, HyperSmooth 3.0, TimeWarp 3.0
What is 4K Camera?
The term 4K represents video quality of the camera that comes from its approximately 4000 pixels of horizontal display resolution. With a 4K camera, you can shoot in 3840×2160 resolution which is four times of the regular HD or 1080p resolution camera. Your videos will simply look better and sharper.
Now the question is why a YouTuber need a 4K camera for recording his videos? Well, technology never stops at a point for long. Just a few years back HD resolution outdated the standard 720p resolution cameras.
Today, gradually the place is taken by 4K resolution. Who knows what else is waiting for us on tomorrow? Either you go with the flow or fall back. As a professional YouTuber, you certainly want to keep good impressions to the viewers with updated technology.
The 4K videos will also give you flexibility in post-photoshoot editing. You can crop the images or videos up to 4X and still capable of producing HD quality content for your channel. Amazing, right?
If you are convinced and want to have the best 4K video recorder for YT vlogging, you can go through the product review section to buy the best one for you.
Best 4K Camera For YouTube: Our Reviews
1. Best Overall: Sony Alpha a6400 Mirrorless Camera
Things We Like:
Fast and accurate AF
Continuous shooting at high resolution
Tiltable touchscreen
Built-in stabilization
Sony Alpha a6400 is the ultimate camera you need to shoot for your YT channel. The mirrorless camera offers real-time AF, flip-up touchscreen along with 4K video compatibility. You will have the world's fastest 0. 02 sec AF with real-time AF and object tracking that makes the device stands out.
The a6400's APS-C image sensor with approximately 24.2 megapixels achieves a wide sensitivity range (ISO 100 – 102400) and excellent low noise performance even at high ISO.
The a6400's "Real-time Eye AF" features artificial intelligence to detect and process eye data in real-time, resulting in enhanced accuracy, speed and tracking the performance of Eye AF. It can shoot continuously at impressive speeds up to 11fps with continuous autofocus and auto-exposure tracking at highest resolution while utilizing the mechanical shutter.
The best camera for YT vlogging comes with 3″ LCD flip touchscreen with 921k-dots of high-resolution allows you for simple and effective selfie-style shooting for both still image and video capture. This allows the content creators to check back the monitor while making vlogs.
Also, the touchscreen offers a variety of operations enabling intuitive shooting and fast focus operation. With Wi-Fi connectivity compatibility, it's easy to transfer files and control remotely.
Summary:
With the fastest AF, tiltable touchscreen, excellent 4K recording compatibilities, very good APS-C image sensor, the Sony Alpha a6400 is undoubtedly going to meet your need. However, you may also like
Blackmagic Design Pocket Cinema Camera
with a larger touchscreen and better low-light performance.
👍
Pr
os:
Fastest real-time AF and object tracking
Wide variety of touchscreen operations
Record 4K videos with no pixel binning
👎 Cons:
Average battery life
Placement of the SD card slot could be better
2. Runner up: Sony ZV-1 Camera for Content Creators
Things We Like:
Quick Hybrid AF
Electronic image stabilization
Real-time Eye AF
Tiltable touchscreen
The Sony ZV-1 is designed especially for the content creators and vloggers with its professional image quality and fast autofocus in as quickly as 0.3s with Hybrid AF. The Real-time Eye Autofocus keeps the focus locked on the eye of the subject allows the subject to move while recording.
With the advanced auto-exposure algorithm, your face is prioritized instantly. It adjusts the background blur with a press of the background defocus button to keep your face bright and clear.
With forward-directional built-in mic and detachable windscreen, you will get great sound in one take. Mic jack and MI shoe allow for more audio possibilities.
The ZV-1 comes with product showcase setting that quickly shifts the focus from your face to the product in front of the camera. It enables you to promote different products with no hassle.
The device is compatible with the Sony Bluetooth wireless shooting grip GV-VPT2BT, which offers cable-free control of zoom, recording. Also, it expands into a mini-tripod for stable hands-free shots.
The tiltable LCD helps to shoot while seeing what's happening in real-time. Overall, it's an excellent camera for the youngsters to record their videos with enormous possibilities.
Summary: Sony ZV-1 with its superb fast AF, will make your life a lot easier while recording. The background is dimmed very smoothly to keep your face in bright focus, and the forward-directional built-in mic provides top-notch audio. This is a great device to have as a YouTuber. 
👍
Pr
os:
Superfast 0.3s Hybrid AF
Easily switch between two modes of defocused background bokeh
Face-priority keeps faces bright in backlit or dim condition
Remote control zoom and record via Bluetooth
👎 Cons:
Too many menu choices make people confused
Not the best for continuous recording
3. Best for Beginners: Canon PowerShot SX740 Digital Camera
Things We Like:
Lightweight, slim and stylish design
40x optical zoom
Tiltable touchscreen up to 180˚
Optical image stabilizer and zoom framing assist
As a beginner, you may want to explore a lot with your camera for making YT videos. You may love the Canon PowerShot SX740 being a pocket-sized camera with a 20.3 MP CMOS sensor that captures sharp images.
The SX740 offers an incredible 40x image-stabilized zoom lens. So, whether you shoot from near or far to get the greatest angle, the camera has you covered.
The PowerShot SX740 lets you record videos at 4K 30p. If you are making any time-lapse video, the Time-lapse Movie mode is there to do it in 4K. Also, you will get very high-quality still images for thumbnails from your video without needing any software.
The Dual Sensing IS delivers reliable image stabilization, even when the zoom lens is fully extended, by helping to correct unwanted shake from any accidental movement to help produce sharp and clear images.
This lightweight camera features 3.0-inch tiltable LCD up to 180° to assist in your vlogging and finding dramatic perspectives while holding it mounted on a tripod.
The camera uses its built-in Wi-Fi to connect with the smartphones via canon's app. So, you don't need any cable to transfer big files. The built-in Bluetooth permits to shoot remotely and works with GPS as well.
Summary: Canon PowerShot SX740 is small in size, lightweight but offers many features for the new content creators, including 4K recording options. Before buying any other expensive models, as beginner, you may try this out as this is the best cheap camera for YouTube. 
👍
Pr
os:
Lightweight yet big zoom lens
4K video and 4K time-lapse movie
Affordable for the beginners
👎 Cons:
Low-light performance is average
No optical viewfinder
4. Best Camcorder: SAULEOO 4K Video Camera Camcorder
Things We Like:
3-inch 270˚ rotating touch screen
Noise cancellation mic and lens hood
Can be used as a webcam
Built-in Wi-Fi to control remotely
Many of the YouTubers prefer quality camcorders to record their videos. SAULEOO Video Camera Camcorder should be the greatest 4K camcorder for them with built-in fill light, anti-shake, facial detection, time-lapse record, slow motion, and many more functions.
SAULEOO is one of the best video recorders for YT that offers you incredible 4K 30fps video recording and 48MP photo capturing capability. The 3-inch IPS touch screen can be rotated up to 270˚, allowing you to capture and watch the vivid picture with precision.
The recorder comes with a microphone that adopts improved noise-cancelling technology. The feature helps you to shoot and record your voice simultaneously without fearing of any unwanted noise. The camcorder also provides a lens hood to protect it from damage.
This 4K camcorder is also suitable to be used as a webcam. All you need to connect the recorder with your computer via USB cable and select PC camera mode. The camera also excels in low-light by recording HD videos with the help of IR night vision.
You can turn your smartphone into a remote to control the camcorder, and browse or download files from the camera to phone using Wi-Fi for sharing. The 2.4G and 360˚ wireless remote control with maximum sensing distance up to 60 feet is something that you would love from the device.
Summary:
The SAULEOO 4K camcorder widens many possibilities with lots of amazing features it contains. It's quite affordable and offers a lot at the price. You should definitely keep the camcorder in your collection to record 4K videos as well as going live using it as
webcam
. 
👍
Pr
os:
Microphone with noise-cancelling technology
Excellent low-light performance
Can be used as a camcorder
Value for the price product
👎 Cons:
No focus capability as a webcam
Cheap build quality
5. 4k Action Camera:

New GoPro HERO9 Black
Things We Like:
20MP Photo with SuperPhoto
Front display with the rear touchscreen
Waterproof and rugged body design
HyperSmooth 3.0 and TimeWarp 3.0
If you make vlogs of any type, the Hero GoPro9 is the ultimate action camera you will get that offers more power, clarity and stability.
The groundbreaking GoPro9 Black shoots stunning video with up to 5K resolution, which is perfect for maintaining detail even when zooming in. The SuperPhoto feature can automatically pick the most amazing image processing for you, so it's super easy to nail the shot.
Unlike other GoPro models, the new one excels with a dazzling new front display for easy framing and intuitive camera control. Also, it offers a larger rear touch screen with touch zoom. The device can also be used as a perfect webcam while going live from the channel using the GoPro mount.
The GoPro9 is mostly popular for maintaining unreal video stability with HyperSmooth 3.0. The feature enables in-camera horizon levelling and boost in all settings.
Again, the TimeWarp 3.0 allows recording mesmerizing time-lapse scenes as you move on the road, on foot or anywhere else. TimeWarp 3.0 shrinks time, capturing moments like nothing else. The camera allows up to 8x slow motion with tremendous stabilization.
This new action camera features its unparallel Hindsight function that captures videos from 30 seconds before you hit the shutter button. You won't miss recording any moments having the device in your pocket.
Summary: The Hero GoPro9 action camera is capable of accompanying you anywhere on the planet. Your viewers will love the videos with the smoothest stabilization for sure. All of its unique features make it the greatest GoPro for YouTube. 
👍
Pr
os:
Records up to 5K resolution
Livestreaming compatibility
Super smooth stabilization, time-lapse videos
Can record videos 30s prior pressing shutter button
👎 Cons:
Difficulty in activating GPS
Touchscreen doesn't register taps sometimes
Things to Consider Before Buying the Best 4K Vlogging Camera for YouTube
Your needs may vary slightly depending on the type of your content, but you should seek the following factors from a 4K camera for YouTube.
Camera Format
It's important to identify the camera format firstly depending upon your channel's content. If you do travel blogs, you can go for action cameras. For filming, camcorders are there. You can choose cameras with hybrid capabilities allowing you to shoot both videos and capture images. If DSLRs are too expensive and bulky for you, mirrorless cameras are there to back you up. So, it's your job to find out which type of camera you are going to buy at first.
Autofocus
While filming yourself or individual subjects, keeping them in focus is really important. While you need to manually focus on every movement in manual focus, the autofocus feature takes care of that. A camera with decent autofocus can quickly detect the subject of the frame and continue focusing on it. If you stay in the frame, autofocus allows you to move a lot during the recording by adjusting with your moves.
Built-in Stabilization
Filming on an uneven surface without any tripod results in blurry videos which are disgusting to watch. Get a camera with good built-in stabilization to avoid the phenomenon. Fortunately, most of the advanced cameras come with built-in stabilization nowadays. You need to ensure that your camera's one work pretty good.
Low-light Performance
Most of the digital cameras work good in daylight. However, the performance deteriorates for many of them in low-light conditions. If you shoot at low-light, there's a high possibility of getting noise from the recording. That's a very common problem most of the YouTubers encounter. Cameras capture images or record videos by catching light in the image sensor. The bigger the sensors are, the more light is going to be captured, resulting in decent low-light performance.
Microphone Compatibility
The cameras can record audio with built-in microphones. But you would want to use external mics to improve the clarity of your voice and remove unwanted noise. Before buying one, you need to find out whether the product supports external microphone inputs and hot shoe to mount mics. Also, having a headphone socket is a significant advantage that allows monitoring audio level while recording.
Battery Life
You may need to stay outside to shoot for long. You also need to take a few shots multiple times to get the most amazing output. That's why it's vital to get a good battery backup from the device. Cameras usually come with Li-ion battery that can be recharged. Make sure the battery allows to record at least four to five hours after being fully charged.
Again, there're cameras with non-removable batteries that can't be charged separately. Others come with a removable battery to charge them separately while you can continue with another one.
Connectivity
With technological advancement, many manufacturers provide various connectivity compatibilities in their devices. As a competitive field, YT videos should be uploaded in the quickest possible time to get the maximum views. Many cameras offer Wi-Fi connectivity that allows sharing your content to the channel right from your device.
Some of the devices nowadays allow broadcasting live from your channel directly. You don't need smartphones or webcams anymore for that. You may go for the cameras as they make your job a lot more convenient.
Verdict
YouTube has become a potential source of income worldwide that attracts many to record videos and upload on their channels. Eventually, the platform has become more competitive than ever. Hence, without the equipment and technology, you can't attract viewers. That's why shooting at 4K camera is so crucial.
We hope our review is going to help you choose the best camera that assists in growing your channel. Don't forget to check the buying guide before buying. Wish you luck with your channel.
Related Posts: